Prescription Food & Medication Refills Made Easy!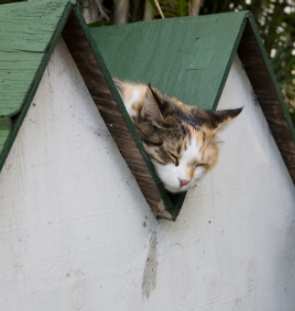 ZimmVet has an in-house prescription refill center supplied with prescription medications for preventive care and treatment of illnesses. We also carry a complete supply of prescription foods used to treat a variety of illnesses such as allergies, obesity, kidney, cardiac, and intestinal diseases. While we do our best to keep our pharmacy fully stocked, if we do not have what your pet needs we will be happy to order medications and prescription food for you. Please reorder your pet's medication or prescription food at least a week in advance.
To request a refill on your pet's medication or prescription food, please choose one of the following options:
Your prescription refill can be picked up at the clinic or mailed directly to your home for your convenience. Ordering prescription drugs from some sources via the Internet can be risky. Please note: Prescriptions purchased through the pet portal on-line store come directly from our reputable distributer. Please read the article Buying Pet Medications Online before making any purchases of pet medicines online. At certain times, many of our products come with mail-in rebates and free dose specials. Our staff is trained to inform you of all of these money-saving opportunities.
Client Testimonials
Last Saturday was our first time there and our experience was a 5! Everyone was very informative and welcoming! Thank you!
— Carole Lefebvre
Bringing both of our dogs to be cared for, we are extremely pleased with the care they are receiving. Sadie, Willow and I thank you all.
— Sue Lenz
I really appreciated the way the doctors at the clinic cared for Diamond. Over fifteen years of love with my wonderful dog and the quality of regular care she received at the clinic made it possible. I was especially touched by the sympathy card I receive after sadly having to put her to sleep, it shows they really care.
— Darryl Anton
After recently moving to Minnesota we researched many veterinarian options and we chose the Zimmerman Veterinary Clinic. The staff was honest, thorough and genuinely caring. Their follow-up on our pets care was outstanding. Itís worth the trip for your petís care.
— The Connorsí Family - Rich & Amy Maximus, Petie, Buster, Bandit, Shadow, Kodibear & Sammy
We have taken our pets to the Zimmerman Vet Clinic for 20 years. Even when our visit was a sad one, we were treated with kindness and courtesy. The staff has always been professional and friendly. We highly recommend Zimmerman Vet Clinic to anyone who loves their pet.
— Bratsch
The staff at Zimmerman Veterinary Clinic has taken care of my dogs since 1979. I am especially pleased with the care of my last companion/friend, Ruby Mae. She received the best care I could have expected. The staff gave her loving care and attention during her whole lifetime. I canít thank them enough for being there for support. I will continue to use them with my new friend, Baily Sue.
— Sincerely, Dale Cannon
We love Zimmerman Vet! They give the best care & have a wonderful staff!
— Laurie Gansen Cramer
Thank you all for being such amazing people & taking such great care of my little man Bentlee! You will never know how much I appreciate all your information, fast actions & the care you put forth to all animals that come to your office! Thanks Again!
— Dani George
Iíve had dogs all my life and this is by far the best place to take your pet for their veterinary needs!!! Great service from the entire staff, they really care about the wellness of your pet, and my Gauge gets a little extra TLC (he is a senior now).
— Bonni Placek Cook