Compassionate Eye Care for Zimmerman & Elk River Area Pets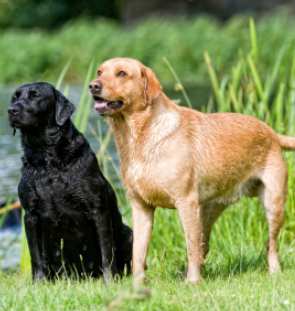 Eye health care in companion animals is often overlooked until a problem arises. Animals suffer from many of the same eye problems that affect humans: cataracts, glaucoma, dry eye, corneal ulceration, tumors of the eye, inflammation of the eye and surrounding tissues, retinal degeneration, and many others. Certain breeds of dogs and cats are also more prone to eye-related diseases.
At ZimmVet, routine eye exams are a vital part of our commitment to maintaining your pet's overall health. Eye problems, if left untreated, can be painful and result in serious long-term effects, including blindness. When performed regularly, eye exams help with prevention and early detection of ocular diseases.
In addition to routine eye exams, our experienced veterinarians offer specialized testing for scratches, fungal or bacterial infections, low tear production, and glaucoma.
ZimmVet partners with local board certified veterinary ophthalmogists. We can help facilitate a referral, please contact us.
Symptoms of Eye Problems in Pets
Since animals do not communicate discomfort the same way that humans do, it is important to know what the signs are that indicate your pet might be experiencing eye problems. Eye conditions can become serious very quickly, so it is urgent that your pet be examined soon after symptoms are noticed. Contact us right away if your pet demonstrates pain in or near the eyes.

Some other symptoms that your pet might be experiencing eye problems are:
Watery eyes
Excessive blinking or tearing
Squinting
Redness
Puffiness
Pawing at the eyes or face
Discharge
Sensitivity to light