Professional Full-Service Grooming Salon
Request Your Reservation Below
Grooming Packages
Basic Bath—Includes bath, brushing, nail trim, ear cleaning
Full Service—Includes bath, brushing, nail trim, ear cleaning, and light trimming or shaving
Premium—Includes bath, brushing, nail trim, ear cleaning, and full body trim or shave
Cat Groom—Waterless Bath, brushing, nail trim, ear cleaning, and full body shave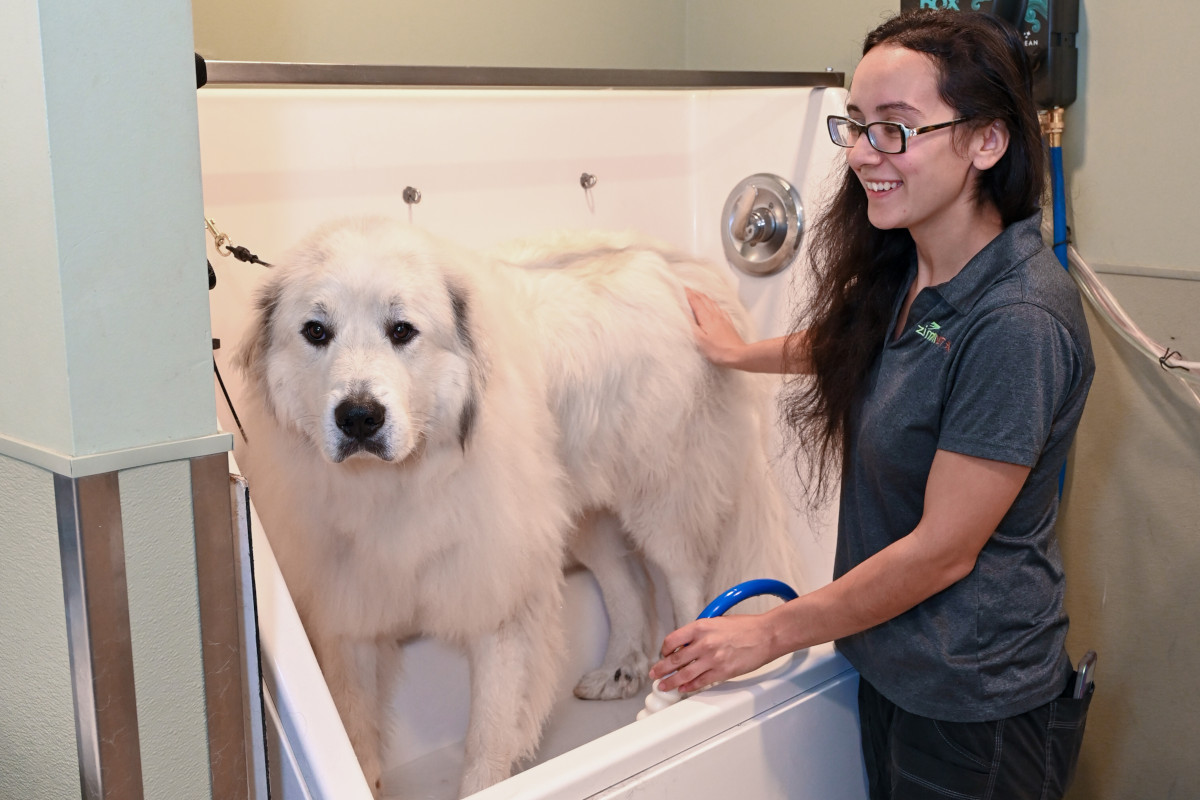 Add-Ons
De-shedding Treatment—Bath using shampoo and conditioner which opens pores and loosens the undercoat. Additional brushing also included.
Chi Treatment—Shampoo that offers long lasting smell, prevents matting, is water resistant, and leaves proteins that make hair extra smooth and silky.
Conditioner—Bath with shampoo and conditioner
Anal Glands—Completed by Veterinary Staff
Teeth Brush—Prevent plaque buildup; freshens breath (dogs only)
Nail Grinding—Use of grinder to round edges after a trim (dogs only)
Additional—brushing, scissoring, or de-matting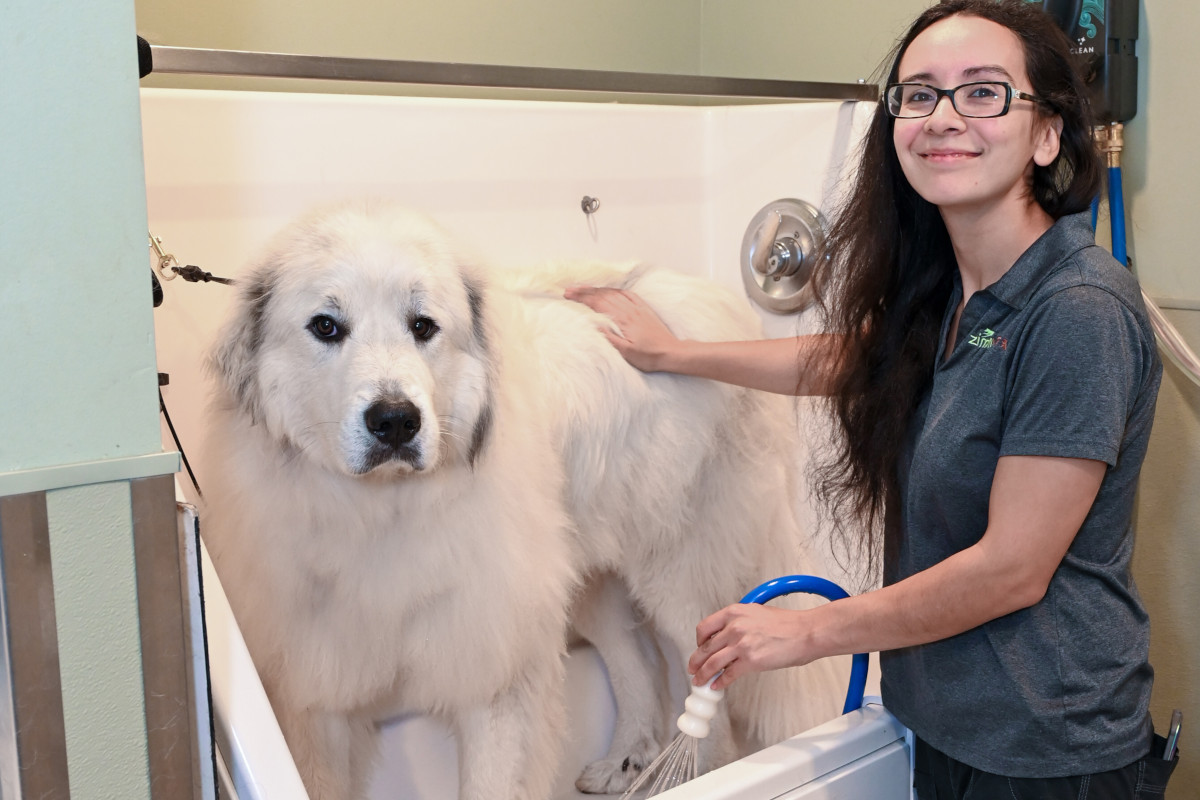 Sedation Options
Oral Anti-Anxiety—Must be current on physical exam to dispense
Injectable Sedation—Must be current on physical exam and PreOp4/CBC bloodwork to dispense
Please call for current pricing and availability.
Requirements for Grooming Services
Up-to-date on vaccinations including: Rabies, Bordetella (kennel cough), Influenza and Distemper Combination (distemper, adenovirus, parvovirus). Leptospirosis and Lyme vaccinations are recommended, but not required (owners should discuss the risk with our veterinary staff). Puppies must be current on vaccinations appropriate for their age. Veterinary records are required prior to admission.
Current on flea prevention. At check-in we will ask you to record medication and date when last dose was given.
General dewormer within the last 30 days and negative stool sample every 6 months (most heartworm preventive include a dewormer).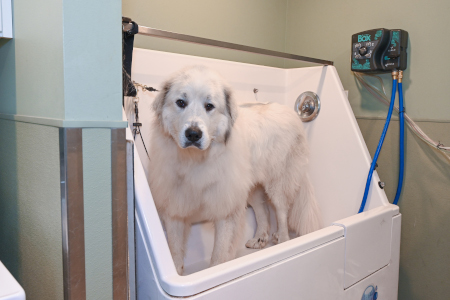 If your pet needs any services updated, an appointment must be made with our Pet Clinic prior to grooming.
Grooming Admission Form