Professional Full-Service Grooming Salon
Grooming Packages
Basic Bath—Includes bath, brushing, nail trim, ear cleaning, teeth brushing
Full Service—Includes bath, brushing, nail trim, ear cleaning, teeth brushing, and haircut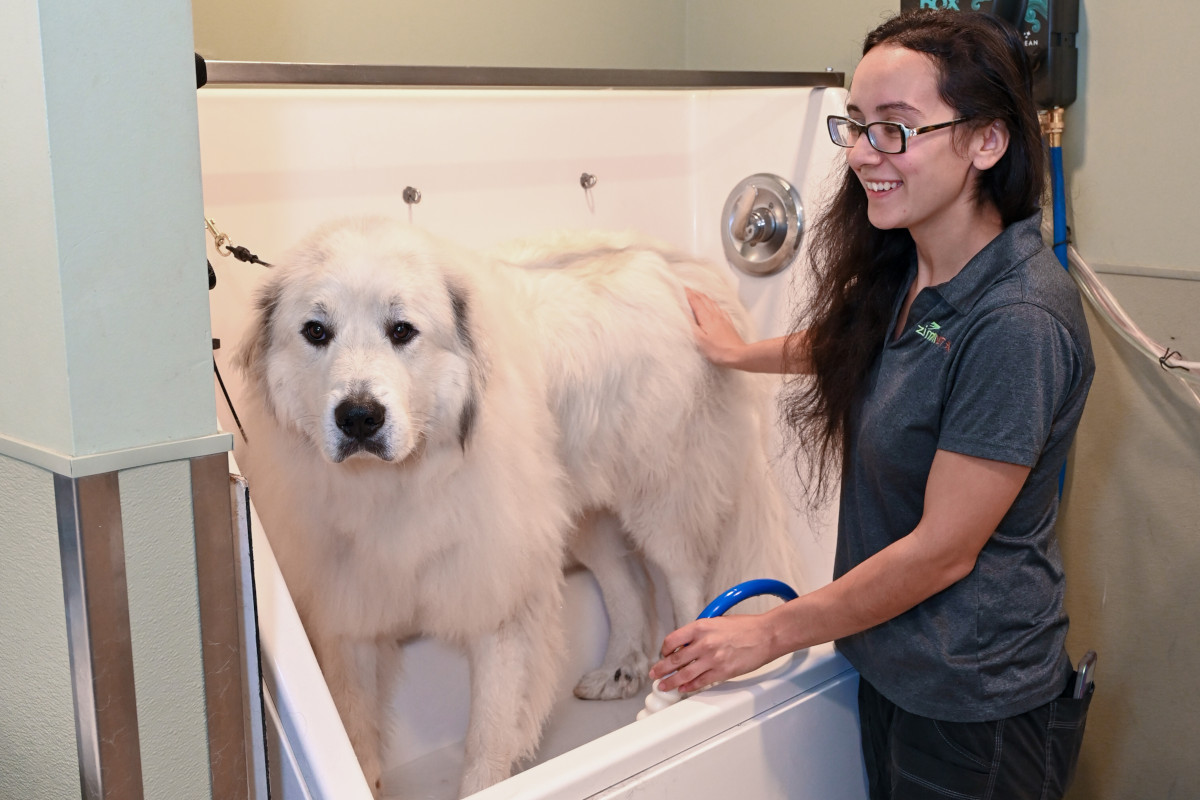 Add-Ons
Nail Grinding—Use of grinder to round edges after a trim (dogs only)
Additional— de-matting
Please call for current pricing and availability.
Requirements for Grooming Services
Up-to-date on vaccinations including: Rabies, Bordetella (kennel cough), Influenza and Distemper Combination (distemper, adenovirus, parvovirus). Puppies must be current on vaccinations appropriate for their age. Veterinary records are required prior to admission.
Current on flea prevention. At check-in we will ask you to record medication and date when last dose was given.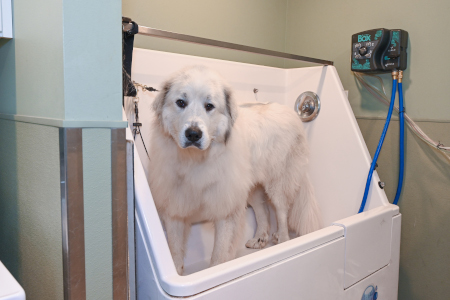 If your pet needs any services updated, an appointment must be made prior to grooming.
Grooming Admission Form